Sorry, there seems to have been an error. Please try again.
Subtotal: ( items in your basket)


Description

Emma Hardie's Moringa Essentials Kit has been curated for you to experience the ultimate cleansing routine. The award-winning Moringa Cleansing Balm works in synergy with the Moringa Renewal Treatment Mask to leave skin feeling soft, clean and replenished.

Suitable for all skin types.

The Set Contains:

Moringa Cleansing Balm (50ml)
A luxurious daily cleanser that works to lift away makeup and impurities while revitalising the look of dull skin. Enriched with antioxidant Moringa Seed extract, Wild Sea Fennel and Vitamin E, the nourishing balm delivers balancing, hydrating and purifying properties; it performs a deep cleanse, eliminating eye and face makeup while decongesting and refining the appearance of pores. It also contains a cocktail of Grape Seed and Sweet Almond Oils, rich in essential fatty acids to help plump and soften the complexion. Brightening and hydrating, its deep cleansing properties are enhanced with the professional cleansing cloth included. Infused with Orange, Neroli, Mandarin, Jasmine and Rose essential oils to help rejuvenate and condition while calming the senses. Also doubles as a hydrating treatment mask if left on for ten minutes.

Professional Dual-Action Cleansing Cloth
Made from unique micro-fibre and backed with muslin to help insulate heat for ultimate compressing and skin cushioning. The micro-fibre side delivers deep yet gentle pore cleansing and makeup removal while smoothing the appearance of fine lines.

Moringa Renewal Treatment Mask (75ml)
A deeply hydrating face mask that helps improve skin's moisture, radiance and firmness. Formulated with a blend of Hyaluronic Acid, Moringa Oleifera Seed Oil and Red Algae, the treatment mask effectively plumps skin with moisture, enhances vibrancy and reduces the appearance of pigmentation. Plumping skin with moisture, it smoothens the look of deep wrinkles and promotes a younger, firmer-looking complexion. It also contains an Amino Acid derivative, which brightens while improving clarity and evening out skin tone. After use, skin witnesses restored luminosity, moisture and smoothness.

Product Details

Cleansing Balm: Take a hazelnut-sized amount of Moringa Balm and massage thoroughly into dry skin to break down all traces of face and eye makeup and to lift away daily pollutants. To remove, soak the Dual-Action Cleansing Cloth in warm water, squeeze out the excess and use to gently remove the product. Use the muslin side first for removal, then repeat using the smoother microfiber side for skin polishing.

Treatment Mask: Apply generously over cleansed skin on the face and neck, be careful to avoid the eye area. Leave on for 10-15 minutes, rinsing off with warm water. It can be left on the skin as an overnight treatment. Use once a week or as needed for an intense overnight treatment.

Cleansing Balm: Vitis Vinifera (Grape) Seed Oil, Prunus Amygdalus Dulcis (Sweet Almond) Oil, Caprylic/Capric Triglyceride, Cetearyl Alcohol, PEG-8 Beeswax, PEG-6 Caprylic/Capric Glycerides, PEG-60 Almond Glycerides, Sorbitan Stearate, C10-18 Triglycerides, Silica, Citrus Aurantium Dulcis (Orange) Peel Oil Expressed, Glycerin, Phenoxyethanol, Benzyl Alcohol, Citrus Aurantium Amara (Bitter Orange) Flower Oil, Citrus Aurantium Bergamia (Bergamot) Fruit Oil, Lecithin, Aqua (Water), Juniperus Virginiana (Cedarwood) Oil, Limonene, Butylene Glycol, Octyldodecyl PCA, Menthyl PCA, Linalool, Parfum (Fragrance), Ascorbyl Palmitate, Tocopherol, Crithmum Maritimum Extract, Helianthus Annuus (Sunflower) Seed Oil, Moringa Oleifera Seed Extract, Jasminum Officinale (Jasmine) Flower, Rosa Damascena Flower Oil, Disodium Phosphate, Citric Acid, Citronellol, Benzyl Benzoate, Geraniol, Citral, Citrus Nobilis (Mandarin Orange) Peel Oil.

Cleansing Cloth: Muslin: 100% Cotton. Microfibre: 80% Polyester 20% Polyamide.

Treatment Mask: Aqua (Water), Dicaprylyl Carbonate, Octyldodecanol, Glycerin, Helianthus Annuus (Sunflower) Seed Oil, Polyglyceryl-2 Dipolyhydroxystearate, Cetearyl Alcohol, Kaolin, Pentaerythrityl Distearate, 1-Methylhydantoin-2-Imide, Ammonium Acryloyldimethyltaurate/VP Copolymer, Moringa Oleifera Seed Oil, Ethylhexyl Palmitate, Phenoxyethanol, Globularia Cordifolia Callus Culture Extract, Sodium Polyacrylate, Citric Acid, Sodium Hyaluronate, Tocopheryl Acetate, Sodium Lauryl Glucose Carboxylate, Lauryl Glucoside, Ethylhexylglycerin, Xanthan Gum, Palmaria Palmata (Red Algae) Extract, Parfum (Fragrance), Geraniol, Limonene, Citronellol, Trihydroxystearin, Linalool, Sorbic Acid, Potassium Sorbate, Leontopodium Alpinum Flower/Leaf Extract, Sodium Benzoate.

Cleansing Balm: 50ml / Treatment Mask: 75ml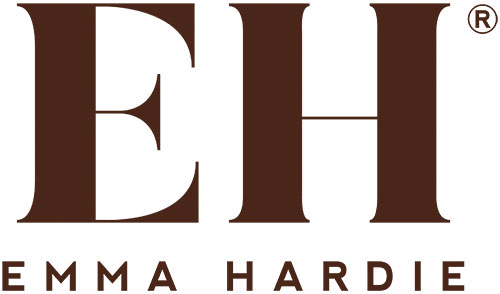 Emma Hardie Moringa Essentials Kit
In stock
-
Usually dispatched within 24 hours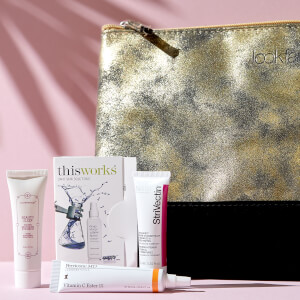 lookfantastic May 2019 Beauty Bag
Worth $68.00
Receive a FREE 5 Piece Beauty Bag (Worth $68) when you spend $100 or more on your purchase.
Complimentary gift will be awarded at the basket. Offer valid for a limited time only, while stocks last.
SHOP NOW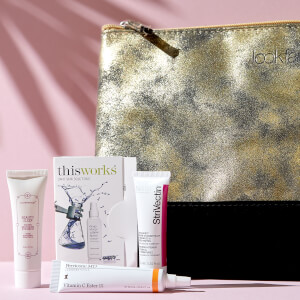 lookfantastic May 2019 Beauty Bag
Worth $68.00
Receive a FREE 5 Piece Beauty Bag (Worth $68) when you spend $100 or more on your purchase.
Complimentary gift will be awarded at the basket. Offer valid for a limited time only, while stocks last.
SHOP NOW
Average connection time 25 secs
Description

Emma Hardie's Moringa Essentials Kit has been curated for you to experience the ultimate cleansing routine. The award-winning Moringa Cleansing Balm works in synergy with the Moringa Renewal Treatment Mask to leave skin feeling soft, clean and replenished.

Suitable for all skin types.

The Set Contains:

Moringa Cleansing Balm (50ml)
A luxurious daily cleanser that works to lift away makeup and impurities while revitalising the look of dull skin. Enriched with antioxidant Moringa Seed extract, Wild Sea Fennel and Vitamin E, the nourishing balm delivers balancing, hydrating and purifying properties; it performs a deep cleanse, eliminating eye and face makeup while decongesting and refining the appearance of pores. It also contains a cocktail of Grape Seed and Sweet Almond Oils, rich in essential fatty acids to help plump and soften the complexion. Brightening and hydrating, its deep cleansing properties are enhanced with the professional cleansing cloth included. Infused with Orange, Neroli, Mandarin, Jasmine and Rose essential oils to help rejuvenate and condition while calming the senses. Also doubles as a hydrating treatment mask if left on for ten minutes.

Professional Dual-Action Cleansing Cloth
Made from unique micro-fibre and backed with muslin to help insulate heat for ultimate compressing and skin cushioning. The micro-fibre side delivers deep yet gentle pore cleansing and makeup removal while smoothing the appearance of fine lines.

Moringa Renewal Treatment Mask (75ml)
A deeply hydrating face mask that helps improve skin's moisture, radiance and firmness. Formulated with a blend of Hyaluronic Acid, Moringa Oleifera Seed Oil and Red Algae, the treatment mask effectively plumps skin with moisture, enhances vibrancy and reduces the appearance of pigmentation. Plumping skin with moisture, it smoothens the look of deep wrinkles and promotes a younger, firmer-looking complexion. It also contains an Amino Acid derivative, which brightens while improving clarity and evening out skin tone. After use, skin witnesses restored luminosity, moisture and smoothness.

Product Details

Cleansing Balm: Take a hazelnut-sized amount of Moringa Balm and massage thoroughly into dry skin to break down all traces of face and eye makeup and to lift away daily pollutants. To remove, soak the Dual-Action Cleansing Cloth in warm water, squeeze out the excess and use to gently remove the product. Use the muslin side first for removal, then repeat using the smoother microfiber side for skin polishing.

Treatment Mask: Apply generously over cleansed skin on the face and neck, be careful to avoid the eye area. Leave on for 10-15 minutes, rinsing off with warm water. It can be left on the skin as an overnight treatment. Use once a week or as needed for an intense overnight treatment.

Cleansing Balm: Vitis Vinifera (Grape) Seed Oil, Prunus Amygdalus Dulcis (Sweet Almond) Oil, Caprylic/Capric Triglyceride, Cetearyl Alcohol, PEG-8 Beeswax, PEG-6 Caprylic/Capric Glycerides, PEG-60 Almond Glycerides, Sorbitan Stearate, C10-18 Triglycerides, Silica, Citrus Aurantium Dulcis (Orange) Peel Oil Expressed, Glycerin, Phenoxyethanol, Benzyl Alcohol, Citrus Aurantium Amara (Bitter Orange) Flower Oil, Citrus Aurantium Bergamia (Bergamot) Fruit Oil, Lecithin, Aqua (Water), Juniperus Virginiana (Cedarwood) Oil, Limonene, Butylene Glycol, Octyldodecyl PCA, Menthyl PCA, Linalool, Parfum (Fragrance), Ascorbyl Palmitate, Tocopherol, Crithmum Maritimum Extract, Helianthus Annuus (Sunflower) Seed Oil, Moringa Oleifera Seed Extract, Jasminum Officinale (Jasmine) Flower, Rosa Damascena Flower Oil, Disodium Phosphate, Citric Acid, Citronellol, Benzyl Benzoate, Geraniol, Citral, Citrus Nobilis (Mandarin Orange) Peel Oil.

Cleansing Cloth: Muslin: 100% Cotton. Microfibre: 80% Polyester 20% Polyamide.

Treatment Mask: Aqua (Water), Dicaprylyl Carbonate, Octyldodecanol, Glycerin, Helianthus Annuus (Sunflower) Seed Oil, Polyglyceryl-2 Dipolyhydroxystearate, Cetearyl Alcohol, Kaolin, Pentaerythrityl Distearate, 1-Methylhydantoin-2-Imide, Ammonium Acryloyldimethyltaurate/VP Copolymer, Moringa Oleifera Seed Oil, Ethylhexyl Palmitate, Phenoxyethanol, Globularia Cordifolia Callus Culture Extract, Sodium Polyacrylate, Citric Acid, Sodium Hyaluronate, Tocopheryl Acetate, Sodium Lauryl Glucose Carboxylate, Lauryl Glucoside, Ethylhexylglycerin, Xanthan Gum, Palmaria Palmata (Red Algae) Extract, Parfum (Fragrance), Geraniol, Limonene, Citronellol, Trihydroxystearin, Linalool, Sorbic Acid, Potassium Sorbate, Leontopodium Alpinum Flower/Leaf Extract, Sodium Benzoate.

Cleansing Balm: 50ml / Treatment Mask: 75ml
Frequently Bought Together

This item
Emma Hardie Moringa Essentials Kit
$64.50

+

Total Price: $100.50

This item
Emma Hardie Moringa Essentials Kit
$64.50
Customer Reviews
This product has no reviews. Be the first to write a review and you could
WIN A $100 VOUCHER